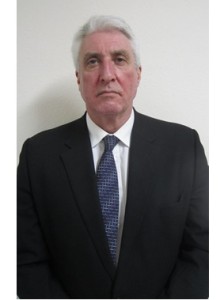 Bill is a practising solicitor. He has many years of experience in all aspects of commercial and property law.
Bill was admitted as a solicitor in 1986.  He was trained in and retains an interest in most aspects of commercial work including commercial property and most types of litigation.  He is an experienced advocate.  Throughout his career Bill has developed and retained an interest and practice in most aspects of licensing including betting, gaming and liquor, acting for independent and national concerns.  He has been listed in the Legal 500 for licensing work for around 20 years.
Throughout his career Bill has provided legal advice and services to clients in varied aspects of commercial and insolvency law both in a corporate and personal context.  He has worked very closely with Insolvency Practitioners in respect of such matters.
Bill is content to undertake initial consultations on a no obligation free of charge basis so as to discuss formal and non-formal solutions to business rescue and recovery, debt solutions and restructuring and all aspects of insolvency generally.
bill@bpo-insolvency.co.uk